Description
A versatile scoreboard primarily meant for DarkRP and other gamemodes! When developing this scoreboard, I really kept simplicity, aesthetics, and functionality in mind.
It comes with default settings for DarkRP.
---
Compatibility

---
Features
Sleek design
Easily configurable/modifiable
Server title and footer text
Change text color
Text showing the number of players online (server population)
No scrollbar
DarkRP ready!
Player information updates live
Works on small resolutions (i.e. 800x600 and up)
Sort any column!
Glide in animation
Blur background
Customizable columns
Mute players
ULX options
Automatically sort a tab (Job tab sorts by default, keeps the board orderly)
---
Preview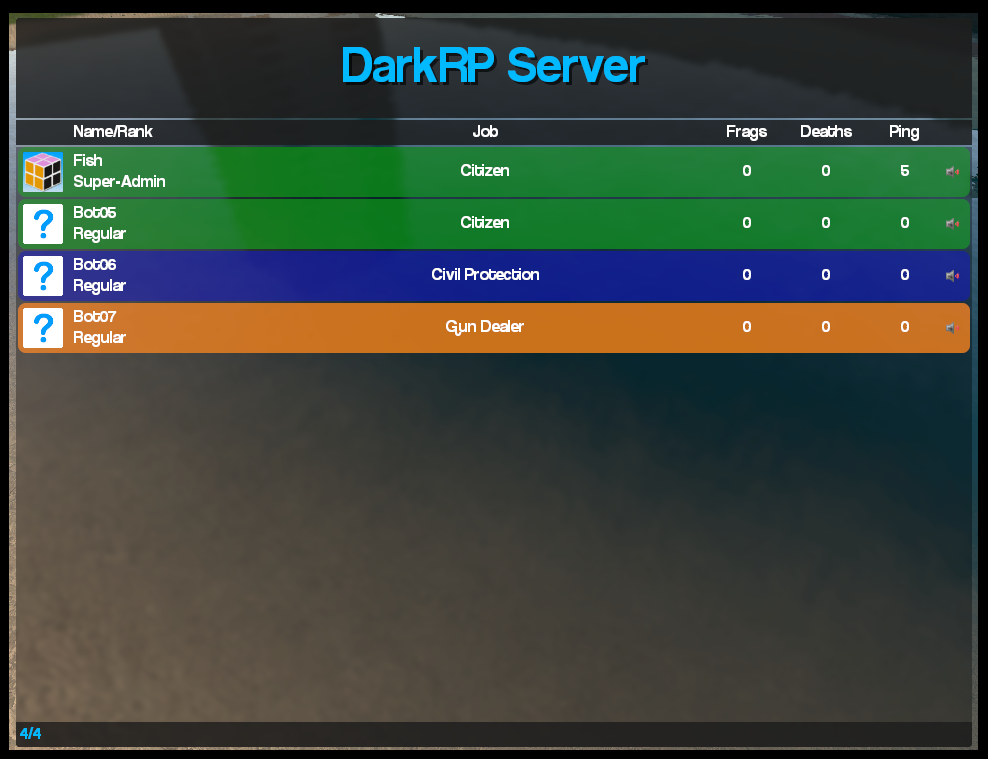 ---
Installation
Drop in addons folder.
Configuration
The configuration is located in its own file. Edit as you please! Just remember to be careful so you don't break anything!
If you wish to update to a newer version, there's almost no need to replace your config file!!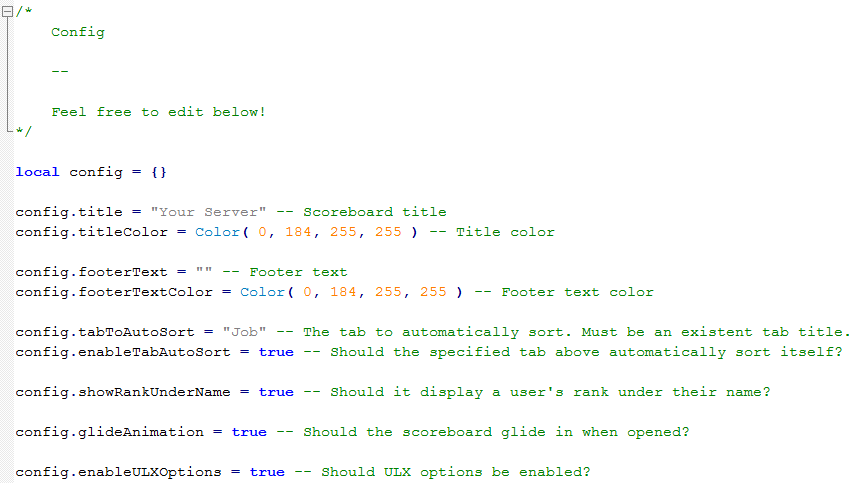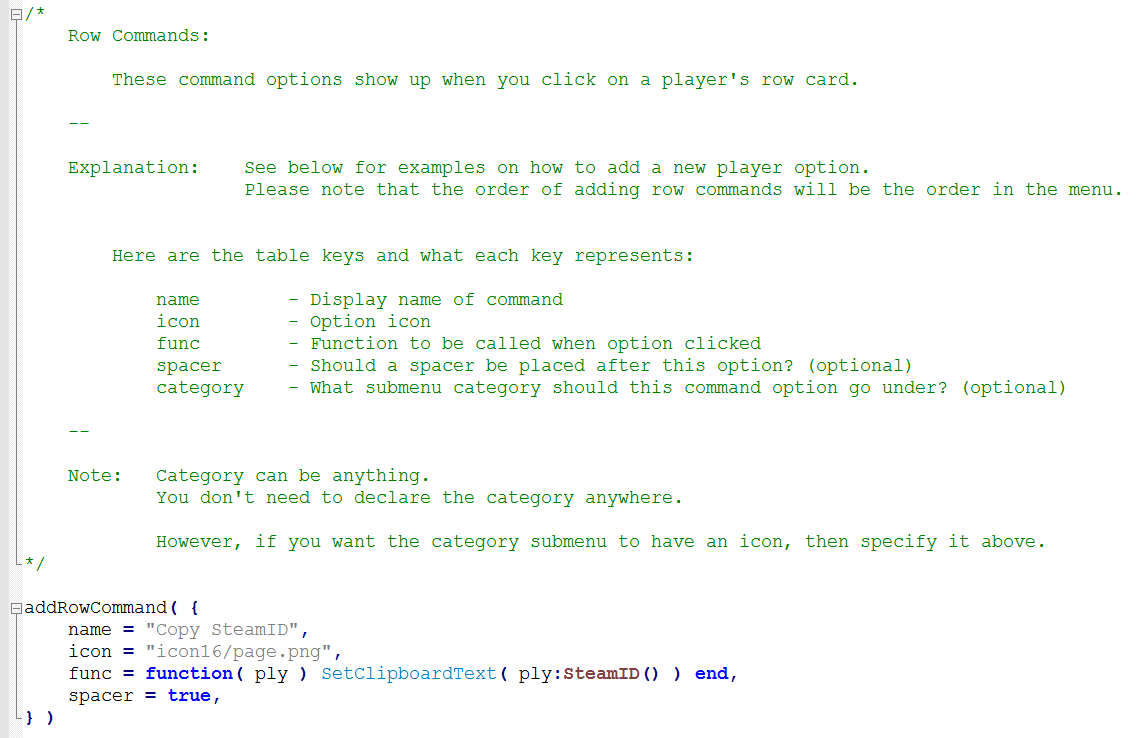 ---
My Other Scripts