UPDATES
-Added Mini Chat-Box that can be binded in the Config, rather than replace the whole Chatbox
-Added Themes! You can Set a URL now to theme Discord in-game to your server!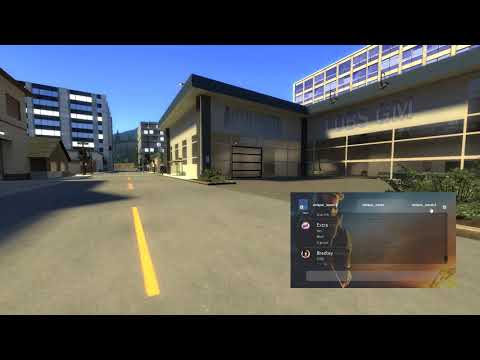 Introduction
This script allows you to connect to your discord server with it's very own interface on Garry's Mod. You can send messages to and from your Discord Channels in game on Gmod, featuring a config so you can add any text channels that you please. It also features a Voice-Chat feature in-game (which can be disabled in the config). Add as many text/voice channels as you want, featuring the ability to customise rank-exclusive voice channels as well as add limits to how many can join at once.
Open it in game with /discord
Content is automatically added to WorkshopDL (can be disabled in the config) but you can find the content addon here
Features
Send/Receive Discord Messages in Gmod, to and from your Discord server using an in-game interface!
No Discord account required! People in game can speak to Discord users via their Steam account while in-game
Includes administrative options to ban people from typing, kick them from voice chat or mute them
Customise which text channels are added
Add Voice-Channels which allows players to voice-chat, even when the interface is up
Configure your voice channels (ranks, max players, etc.)
Disable Certain Features if it suits your needs, such as the whole voice-chat
Works with any gamemode!
Many planned free updates such as viewing images/videos, themes, etc.
Media
Content
There is a FastDL option as well as a workshop collection, available here: http://steamcommunity.com/sharedfiles/filedetails/?id=1193993813
Install Instructions
The config is found in 'lua/autorun/config/sh_config.lua' and the file for adding text channels is in 'lua/autorun/config/sv_textchannels.lua'. It is imperative you follow the exact steps of the video. They are as follows:
Creating your Discord Bot and obtaining its token and your server ID.
Adding your channel to Gmod
Extra's Script Support
As with all scripts, I will provide support to anyone experiencing problems, offer assistance setting it up and answer any questions.