271 people can get a 50% coupon:
---
Suggest which games to add in the future in comments.
---
GIFs: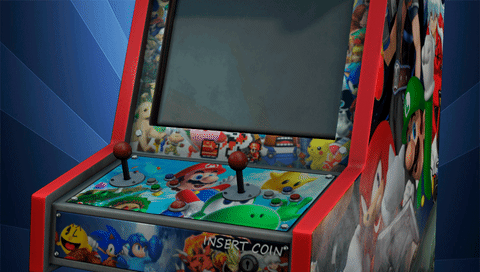 ---
This addon provides some nice classic arcade machines to your server. Your players would be able to play well known arcade games in a realistic and fun way, it also adds a great roleplay touch to the atmosphere.
Note!: Has Mario and Pacman right now! More games will be added, suggest which. You can also add your own using config.
---
Mikael's (Ahshop3) well written and efficient code.
HQ custom model with animations (joystick, buttons and money door).
Yes, as player presses his keyboard buttons (WASD, Space, etc.), joystick moves in the right directions and buttons actually move up and down on the 3D model.
2d3d menu where you buy tokens and choose the game.
Cool gaming fullscreen HUD. When you start playing, has a nice "Fade Inside" effect.
Thieves can steal money from it, by lockpicking a money door below.
No "Flash player required" issue, since it's JavaScript/HTML5 and will work for everyone instantly.
---
Check "README" file for usefull info and config's path.
Simply unpack and drag'n'drop the folder to your "addons" folder.
In config you can tweak various things and add your own games (JavaScript\HTML5)
Keep in Mind!: You should only add JavaScript\HTML5 games. And not every JavaScript\HTML5 game would work on Steam browser, since they can use different libraries.
And here's how config looks: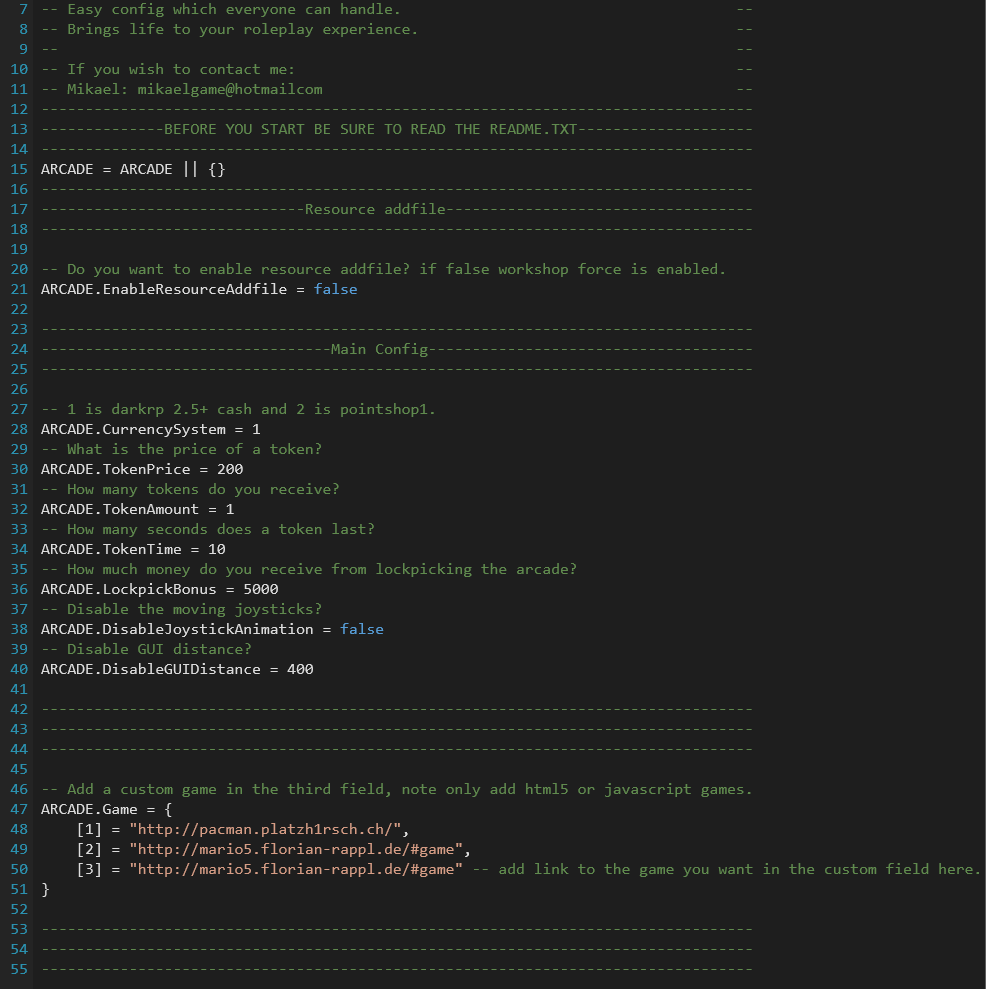 ---
If you'll encounter any problems with using this script, please make a ticket and we will help you as soon as possible.
Thanks for your attention!